​I definitely have played countless games (like you) since I have access to media hardware. Below are a couple of the games I really appreciated (even now as a game designer):

Crash Bandicoot Series

Before

Naughty Dogs

dived in to interactive stories, they had really great old skool' level design. These great engagements were rampant in not just their classic platformers but in their racing game,

Crash Team Racing

as well as their multiplayer mini-games,

Crash Bash.

They were the

Sony

console replacements of

Mario Kart

and

Mario Party

back then. These types of good ol' fun can hardly be seen nowadays since needs and demands of gamers have escalated. I am totally looking forward to the upcoming

Crash Bandicoot Trilogy

remake.

Directly out of my childhood memories, there are so many game design perks to learn from in these games. The series are really good at creating replayability back there, levels had crystals, purplish-gem and perfect

wumpa

fruit collection milestones. The levels and racing tracks are always filled with secret paths and shortcuts. Any guide writers back then must not have it easy, haha.

Spore

I remembering queuing up for the collector's edition for this after saving up my allowances. A magnificent game by

Will Wright

when

he was still a game designer

. There's no game quite like its own thus far. Different evolutionary stages of the game offer familiar genres of gameplay but fun enough at its own right because it's just so interesting to watch your creation grow and become sentient. The cell stage of the game has referential mechanics to the currently popular

Agar.io.

The space-faring stage of the game kinda felt like a quirky random multi-option narrative that some latest RPGs are demonstrating.

The creature creator of this game was really almost like a

Google

-esque UX version of a 3D modelling software. There were even modders that unlocked the complexity limit of the tool just to create crazy semblances of

Pokemon

and other popular animal characters. Ending off the post with a photo of my prized collector's edition below:
Powered by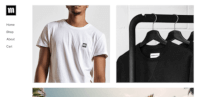 Create your own unique website with customizable templates.